This giveaway is closed.
When I came home from running errands recently, I saw a big box sitting on my doorstep. As I got closer, the anticipation built and then I realized it was a Vanilla Bean Cake from
Bake Me A Wish!
Woo hoo! This was a review I knew my husband would enjoy participating in.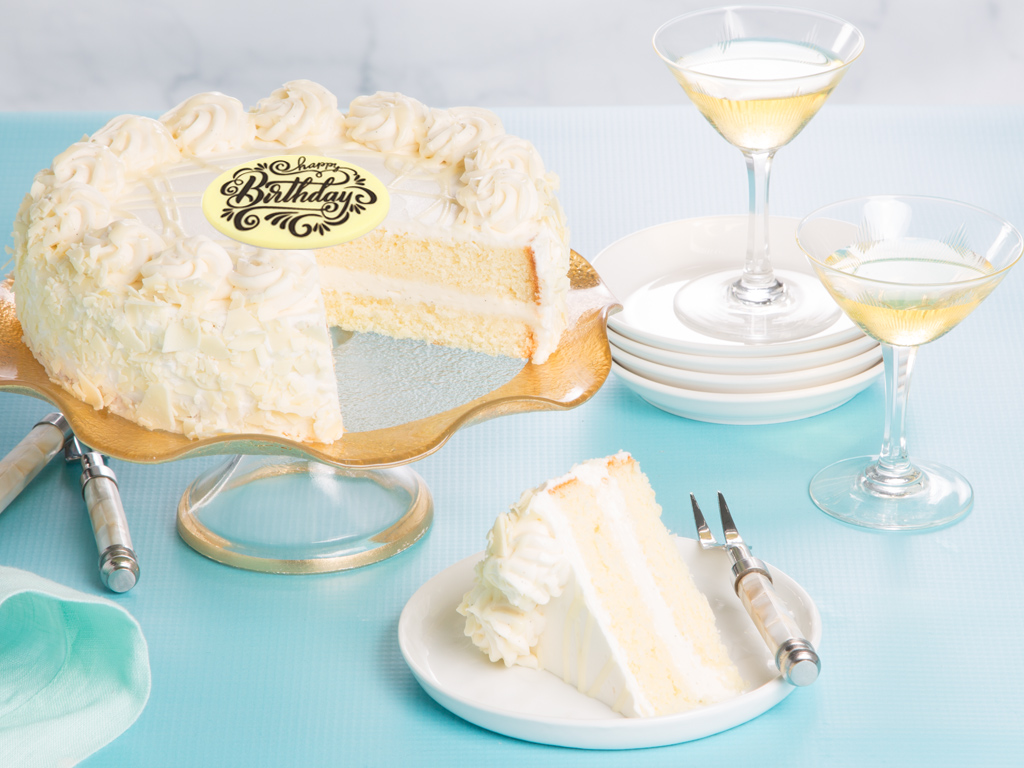 The
Vanilla Bean cake
from Bake Me a Wish! came packed in a cooler and ice pack because it is perishable. It took self control, but I put it in the fridge straight away and waited patiently for my husband to come home so we could celebrate life.
When we finally got to sample the cake, I put some candles on it so Charlotte could practice blowing them out. We are slowly getting ready for the big day of her birthday party and have never put candles on a cake for her before.
As I was enjoying my slice of the Vanilla Bean Cake, Bruce and I brainstormed when this type of cake service might be useful. And here is the list we came up with:
When you want a gourmet cake, but don't have access to a local bakery that you trust for something classy and elegant;
When you are on vacation during the celebratory event, you could have the cake shipped to your destination and not have to worry about finding a local bakery at the last minute;
When you want to send an appreciation gift, you can choose a chocolate "Thank You" plaque to go on your cake;
When you are having a small gathering and just don't have time to make a delicious cake and decorate it beautifully;
When you forgot to send a gift, you can send a Bake Me A Wish! cake because they offer overnight shipping to most locations.
When you have a soldier overseas celebrating a birthday, they ship to APO.
I think Bake Me A Wish! might be the only company doing this sort of thing with cakes. To begin with, they can be delivered directly to your door thereby taking part of the hassle out of grabbing a cake. Not only that but they are delicious, come in variety of flavors and have chocolate plates that can be marked for any occasion.You can include a greeting card that you get to customize with you own message and it arrives in elegant packaging (see photo below).
Also, 5% of every order will be contributed to Bake Me A Wish!'s
Operation: Birthday Cake
, which, with their partner
Soldiers' Angels
donates birthday cakes each month to our valued service men and women overseas.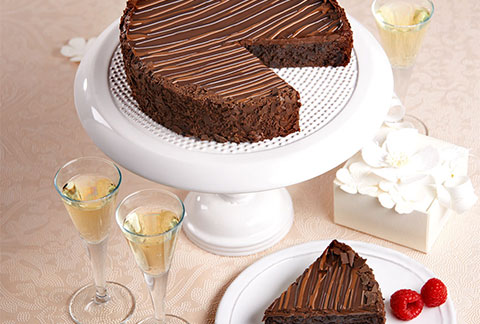 Bake Me A Wish!
is offering a
Triple Chocolate Enrobed Brownie Cake
to one lucky reader of Family Musings. This cake is what I would have picked for myself if my husband wasn't involved. I love chocolate and this looks like it would fit the bill perfectly!
How to Enter: There are four ways to enter and you can do any of them you like, for up to four entries:
1. Visit
Bake Me A Wish!
and then leave a comment telling me which cake you think you'd like best,
2.
Subscribe to my RSS feed
or
subscribe by email
, and leave a 2nd comment telling me you did so, or already are subscribed,
3. Link to my giveaway on your own blog, leaving another comment with the permalink to you post, or
4. Follow me on
Twitter
and then tweet this giveaway on and leave a 4th comment with the permalink.
That's it. 4 ways to win and 1 lucky winner. This giveaway will end Saturday, Augsut 21st at midnight. Read all contest rules
here
.
FTC Disclosure: I received the Vanilla Bean Cake from Bake Me A Wish! to facilitate my review. No other compensation, other than a great Triple Chocolate Enrobed Brownie Cake to share with one of my readers.